One of the most strategic investments of the modern Silk Road, the Turkmenistan Port, which is built by Gap Insaat by the Turkmenistan State, has received the most prestigious award from America.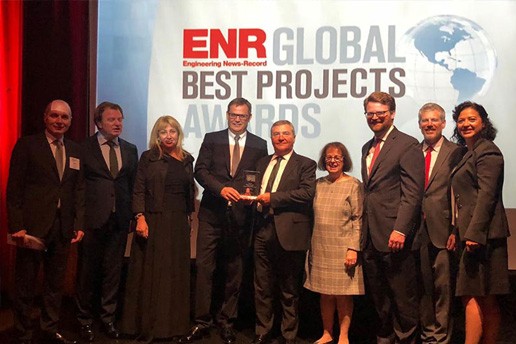 International Turkmenbashi Port, which will turn Turkmenistan into a center of world logistics, won the first prize in the, Airport / Port category at the ENR Global Best Projects competition, which is evaluated based on 23 categories by independent juries and New York-based ENR.

The International Turkmenbashi Port achieved a great success at the ENR Best of Best race in which the project nominated among the top three, finalists. The award was given at a ceremony in New York on 2 October, 2018.